Available now:
 March 2014

Hildegard agonizes over the origin of her visions. Is God speaking to her?
Does she dare share her secret? In 12th century medieval Germany, she could be declared heretic and burned at the stake. In a life fraught with challenges, Hildegard emerges as the most dynamic 12th century female voice.
Enduring a beginning unimaginable to today's teens, Hildegard strains against the ascetic lifestyle of Jutta, her mentor nun. Relationships with Volmar, her monk tutor and Richardis, her daughter nun, bring joy to Hildegard. But does she allow herself to love them too much?
Feathers and Trumpets chronicles the life of the mystic Hildegard of Bingen, the recently named saint and Doctor of the Church against the backdrop of a rich tapestry we know as the Middle Ages.
Feathers and Trumpets was awarded the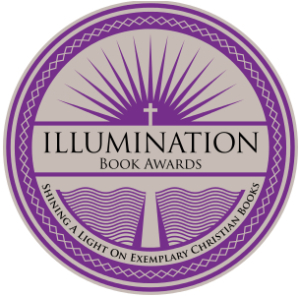 2015 ILLUMINATION Silver medal for Young Adult fiction and the 2014 Moonbeam Silver Medal for YA Religion & Spirituality
Order the book at Apprentice Shop Books
Contributor to America's Notable Women Series, Apprentice Shop Books:
The spirit of Maine is defined by women of fortitude, strength and courage. Authors, sports icons, fisher"men", explorers, and scientists have all contributed to the unique character of the Pine Tree state.
Order the book at Apprentice Shop Books
Alice Eastwood – Plant Pioneer
Alice Eastwood was an avid botanist in the late 19th and early 20 centuries. Protecting the environment was important to her. Alice was one of many women who gave their energy to early environmental conservation. With very little formal training, she became one of the most knowledgeable botanists of her time.
Alice hiked all over America's west collecting and cataloging unknown plants. She also traveled to the Yukon to collect willow samples. She made the 300 mile trip from Whitehorse to Dawson over snow and frozen rivers in an open carriage on runners. Alice's samples can still be seen today at the California Academy of Sciences and the University of Colorado Herbarium.
Source: Biographical Dictionary of Women of Science, ed. Ogilvie and Harvey
Malvina Hoffman – Gifted Sculptor
Malvina Hoffman, 20th century sculptor, spent childhood summers at the NH seashore. A family friend, Bennett Nash, taught her to carve driftwood boats. "Remember, Mallie," he said, "the angels can see through and around and under just as well as from the front." These words guided Malvina as she studied with famous sculptor Auguste Rodin and throughout her distinguished career.
Source: Sculpture Inside and Out, Malvina Hoffman
Visit Apprentice Shop Books to see more detail or to order.

Irene Hunt – Teacher, Writer, Newbery Medal Winner
Irene Hunt, author of the Newbery Medal novel Across Five Aprils, was a gifted educator and writer. In a 1967 article for The Horn Book Magazine, she wrote: "Great books do not have to preach. But they do speak to the conscience, the imagination, and the heart of many a child. And they speak with very clear and forceful voices."
10 Writing Tips from Irene Hunt
Remember your childhood
Respect children
Don't preach or teach
Be true to yourself
Forget vocabulary
Forget taboo subjects
Forget ages
Be original
Tell your story in your own style
Be proud of your work
Source:  Hunt's speech to the Illinois Library Association, 1965
Visit Apprentice Shop Books to see more detail or to order.